Wine Making at IncrediBREW
Don't worry about stomping your own grapes ! We have 100% varietal grape juice concentrates from California, Italy, Australia, France, Austria, and Argentina that will cut down on the time & mess and will guarantee a great tasting wine for about $7-8 per bottle!!
Select from over 30 different varieties. Print out a complete list of wines that are available to make.
The experienced staff will provide you with sanitized equipment and will assist you with your wine making.
Allow 45 min. to begin the process and 4-6 weeks for fermentation. We clarify, stabilize and filter your wine to ensure the highest quality. All 4 week wines yield about 27-750ml bottles. All 6 week wines yield about 28 to 30-750ml bottles.
One hour is all it takes when you return to bottle and cork the wine and to label them with your special design.
We provide 750ml Green Bordeaux style bottles for $1.50/each. 375 ml bottles are available for $1.25/each. High quality winery grade corks and attractive shrink wraps are included.
Check out our upcoming Winefests. Get 6 Different Varieties of Quality Wine for only $65 !!
Or come to one of our Split a Batch nights and make 10 bottles of wine and share the fun as well as the wine.
---
Beer, Wine and Pasta Night
Friday, March 20th at 6 PM
A variety case of 3 Red Ales or 6 Red Wines
Choose to

brew beer or make wine or do both on this night but either way you will also be treated with samples of freshly made farm sauces, ravioli and pasta by Michelle of Valicenti Organico.

How about a sample of Cheddar Stout Ravioli with red sauce? Or, handcrafted pasta smothered in home-grown tomato-basil sauce...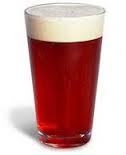 Brewers will make Imperial Red Ale, Big Red, and Irish Red Ale. At bottling, each brewer will

get a variety case of these 3 top selling red ales for $30 (bottles not included).
Wine makers will learn how to make, label
and bottle wine and will take home 6 different bottles of red wine:

Merlot, Malbec, Chianti, Cabernet, Beaujolais and Super Tuscan for only $65(everything included).
This is our first combo Brewfest and Winefest and Michelle is ready to treat us all. Please reserve early...we expect a full house.