Brewfests
---
Lighten Up Split-a-Batch of Beer
Saturday, March 28th at 11:30 AM
$30 per variety case (bottles not included)
With the arrival of spring, many folks are looking for a lighter beer. Here is your opportunity to brew a fun variety of recipes which included a lager (

Stella Our Try
),
pale ale (
Majestic Pale Ale
) and a wheat beer (
Apricot Wheat
). All light, all great. No experience necessary, we'll walk you through the whole brewing process. Easy and Fun.
---
Beer, Wine and Pasta Night
A variety case of 3 Red Ales or 6 Red Wines
Choose to

brew beer or make wineon this night but either way you will also be treated with samples of freshly made farm sauces, ravioli and pasta by Michelle of Valicenti Organico.

How about a sample of Cheddar Stout Ravioli with red sauce? Or, handcrafted pasta smothered in home-grown tomato-basil pasta sauce...
Brewers will make Imperial Red Ale, Big Red, and Irish Red Ale. At bottling, each brewer will get a variety case of these 3 top selling red ales for $30 (bottles not included).
Wine makers will learn how to make, label
and bottle wine and will take home 6 different bottles of red wine: Merlot, Malbec, Chianti, Cabernet, Beaujolais and Super Tuscan.
This is our first combo Brewfest and Winefest and Michelle is ready to treat us all. Please reserve early...we expect a full house.
---
Belgian Brewfest
Thursday, April 9th at 6 PM
2 variety cases for $60


(bottles not included)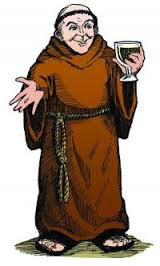 Belgian White, Trappist Dubbel and Belgian Tripel
Help brew our 3 most popular Belgian recipes:
Belgian White: Made with a unique combination of barley malt, wheat malt and oatmeal, this beer is characterized as tart and slightly acidic with a distinctive aroma of wheat and malt. The addition of coriander and bitter orange peel completes this complex and enjoyable beer.
Trappist Dubbel: Fairly sweet, reddish brown, malty, lightly hopped and nearly 8% alcohol...no wonder the monks didn't speak. Trappist Ale yeast and all imported Belgian malts make this one as authentic as we can get.
Belgian Tripel: This strong ale strikes the perfect balance of spiciness, light hop flavor, impressive alcohol content, pleasant sweetness and a clean dry finish. Heavenly!

---